A letter from our Director, Brandi Crawford-Lavoie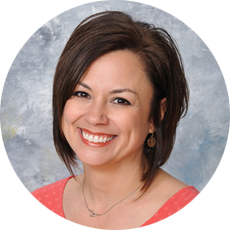 I am excited to be part of iLingo Academy in Lake Nona. I fell in love with early education more than 20 years ago when I was working on my AAS degree in upstate NY. My professor and mentor instilled in me a love of education for children, birth to 8 years and the importance of a quality early education. Over the last 24 years as I have grown through teaching infant to school agers, leading large schools in Louisiana to my last job as a director for 14 years in Central FL my passion for quality, play-based, STEAM learning has only gotten stronger!
Once I became a mother, I realized just how hard parenting is and how much support I needed from others. I love spending time with parents helping them get through a difficult time with their child, or just being there to listen. It is important to me to have an open line of communication with the families in our school and for each parent to know that I am here to lend support and guidance when needed.
While working on my BS in Early Childhood Leadership a few years ago, I found my passion for educating young children also extended to adults, whether it's a member of my teaching team or a parent of one of my students, I find a great sense of joy in supporting and helping teachers and parents understand more fully how early education sets children up for success in life.
I am excited to be a part of an AMAZING community and building relationships with the children and families that will last a lifetime.
With Gratitude,
Brandi